Here are some advertisers from whom I receive a small commission if you link through my site.  I'd appreciate your support in checking them out!

Interweave is my go to site for information on knitting and beading. They have books and kits, dvds & videos. If you check out my Reading posts, you will see that I use their materials frequently. I especially recommend the videos by Jill Wiseman for off-loom beading techniques and their magazines. You can get back issues and subscriptions.
Panda Hall is a Chinese beading site. Everything is made in China (duh). It is good for basic materials. If you are a hobby crafter, like me, look for the small lots. Otherwise, even though the prices are very good, you will end up with a great quantity of items that in reality you only need 25% the amount. I would recommend this site for only generic, basic materials.
The Beadroom has ever-changing stock of vintage beads, that are lovely. Use these beads for special focal pieces in your designs. I've enjoyed my purchases.
If you are a knitter or crocheter, you probably get this catalog already. What's great about their catalogs is that they show patterns with every yarn on sale. This makes it really easy to translate a yarn into a pattern you've already got in queue, or to imagine it in other uses, including what Patternworks is recommending.
I believe I did a post on using cross stitch patterns as a basis for knitting designs. You'll notice I have quite a few craft-related advertisers. I like to cross-breed the arts and use ideas from one medium in another.
I tend to juggle beading, reading and knitting as my primary spare time priorities. I appear to get more things done in the morning than the evening, and you may even find me getting up early to do one of these activities. Reading is especially easier to do in the morning. I find it difficult to read a good book before bedtime, when I get caught up and don't want to wait to see what happens next…it's hard to sleep in that excitement!

…and with downloadable books, I can even continue the story on my drive….
You can get all kinds of novelty books including Craft Kits at ChronicleBooks.com
.
I've purchased quite a few books from Alibris books – they are shipped from all over the country, and are quite affordable.

I have not used The Perfect Rug…yet! It is on my wish list though.

I just gave away two sewing machines…maybe time to get a new one?

I mix essential oils with water and use them as a room freshener. I also learned recently that you can mix eucalyptus oil with lotion and apply a small amount under your nose to help with allergies. I really need to learn more about all the health benefits.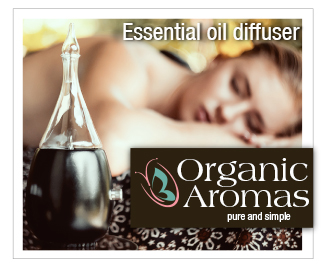 The following cosmetics are all organic – one of my criteria for makeup, which is often hard to find (a new blog post in the making) –

This site, Leisure Arts, has so much to choose from, but I just love this book!

I am so enamored with this idea of making my own book; they even have options of making it for sale, and how to do it! I am definitely thinking about possibilities…

Thank you for your support!