I have been remiss in posting and want to give a quick update of what I've been doing…
ABBREVIATED VERSION
knitting
The Poncho
reading
I Am Pilgrim
beading
Herringbone stitch
eating
No sugar
planning
Trip to Italy
playing
Golf
doing
Tidying Up along with the usual procrastination and daydreaming (all part of the process)
UNABRIDGED VERSION
knitting
The Poncho for my friend. This pattern is two 50″x24″ rectangles that are sewn together to make a poncho. It's quite creative, but very slow-going because I have been so distracted lately.
reading
I Am Pilgrim for my book club.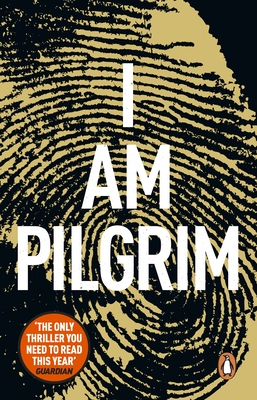 I keep reminding myself that I joined the book club to read books that I normally would not pick out on my own. This is one such book. It's about spies and terrorists and murders and 9/11. All things that are very bleak. I have been depressed about the state of the world while I'm reading this book.
beading
Herringbone stitch – I am digging this stitch! I think it looks more professional than the peyote stitch and I am having such fun with it.  (Just a visual reference below – another post with my own projects to follow…)


eating
No sugar…again. I fell off the No Sugar Wagon awhile back – a little in my coffee, a sweet now and again, and before I know it, I'm eating a lot of sugar. Now I am avoiding it along with gluten, and it makes the No Thanks choices so much easier. I am sleeping better and am not hungry or have any cravings.  There was cake at work yesterday (I am a frosting fanatic!) and I looked at it…did think about that frosting…but walked on by and did not go back. Yay me!
planning
Trip to Italy – coming up…going with college friends. Can Not Wait!
playing
Golf – oh my goodness. I am addicted! I played twice last weekend. I think that it's mathematical, exercise without thinking you're exercising, and social. And you only play against yourself really, so no one else is depending on you to do well, like in a team sport.
doing
Tidying Up along with the usual procrastination and daydreaming (all part of the process). I tidied up my books, er, let me clarify, my non-knitting, non-beading, non-craft-oriented books. I had some from college and decided I could let go of them. Now I'm trying to decide if my art books should be donated to Goodwill or given away. I want to make sure they go to nice homes.
The trip is almost upon us and I'm sad that I'm already making plans for when I get back…except that they include golf, knitting, beading and getting together with friends.  Oh, yes, and book club.  It will be interesting to hear everyone's opinions.
Also, use that reply box down there to offer up other book club suggestions. I'd love to see what other clubs are reading.
Arrivederci!